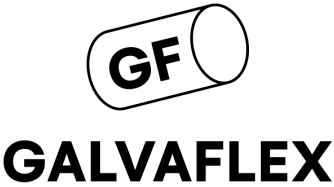 Galvaflex is a family company that started its activity in 2007 and is located in Pardilhó, in the municipality of Estarreja
The company is dedicated to the production of tubes and accessories for ventilation and air conditioning.
Initially, it started to manufacture galvanized tees and forks.Currently manufactures spiro tubes in AISI 304 and galvanized stainless steel, as well as a wide range of accessories in galvanized, lacquered and AISI 316, 304 and 430 stainless steel.
Its business partners are its customers and suppliers, with whom it has always worked and who over the years have had good and bad times together, strengthening bonds of trust and friendship.

Shipping:
- Worldwide
Products:
-  Tubes and accessories for ventilation and air conditioning
Company:
Galvaflex – Nuno & Adelaide Almeida, Lda.
Rua António Maria Silva Pinho, Nº 133 2º Direito
3860-431 Pardilhó
PORTUGAL
Contacts:
Phone: +351 234 101 951 
www.galvaflex.com